To change commentary language to English, please follow these steps carefully. For assistance, please contact our customer service team.
1. Select a program to view
2. Tap the screen followed by the menu ⋮ icon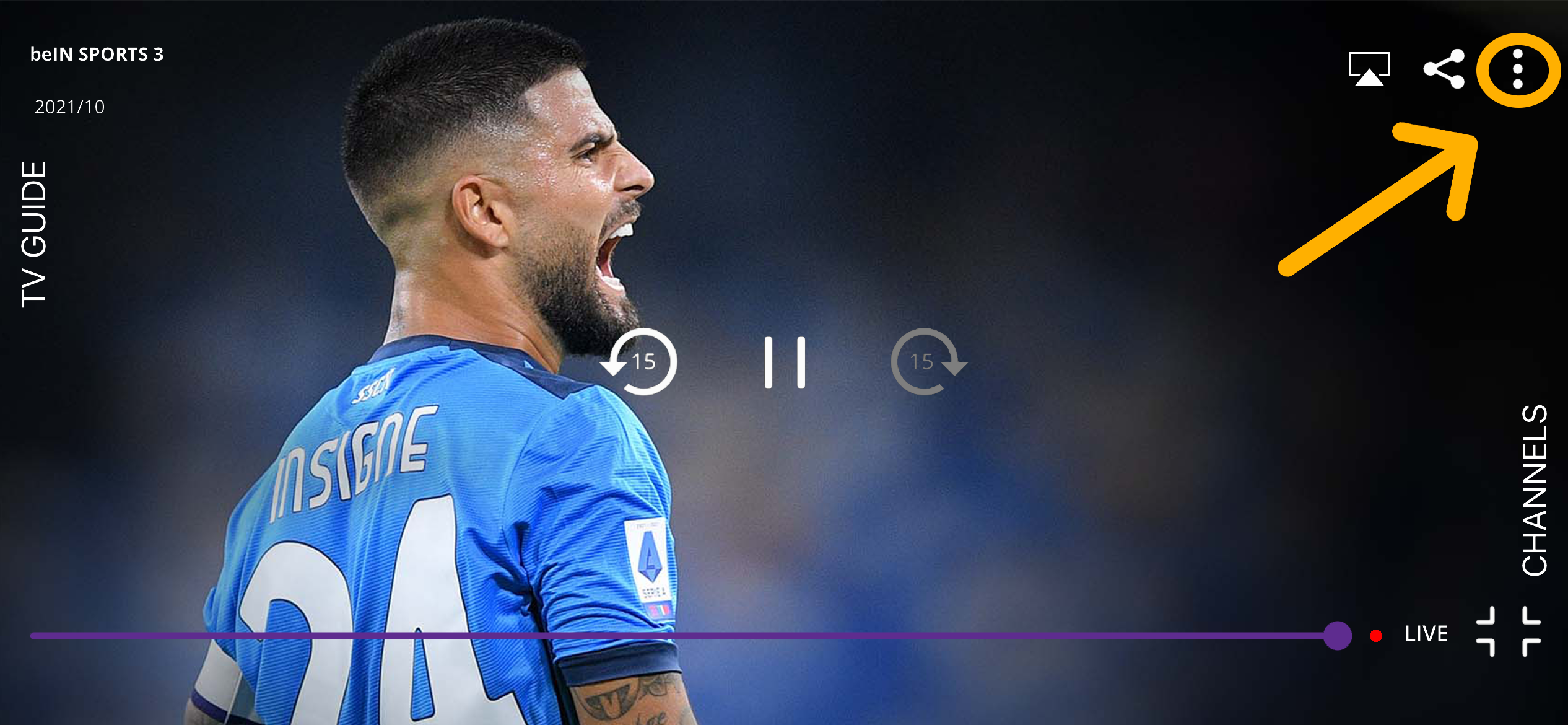 3. Select audio language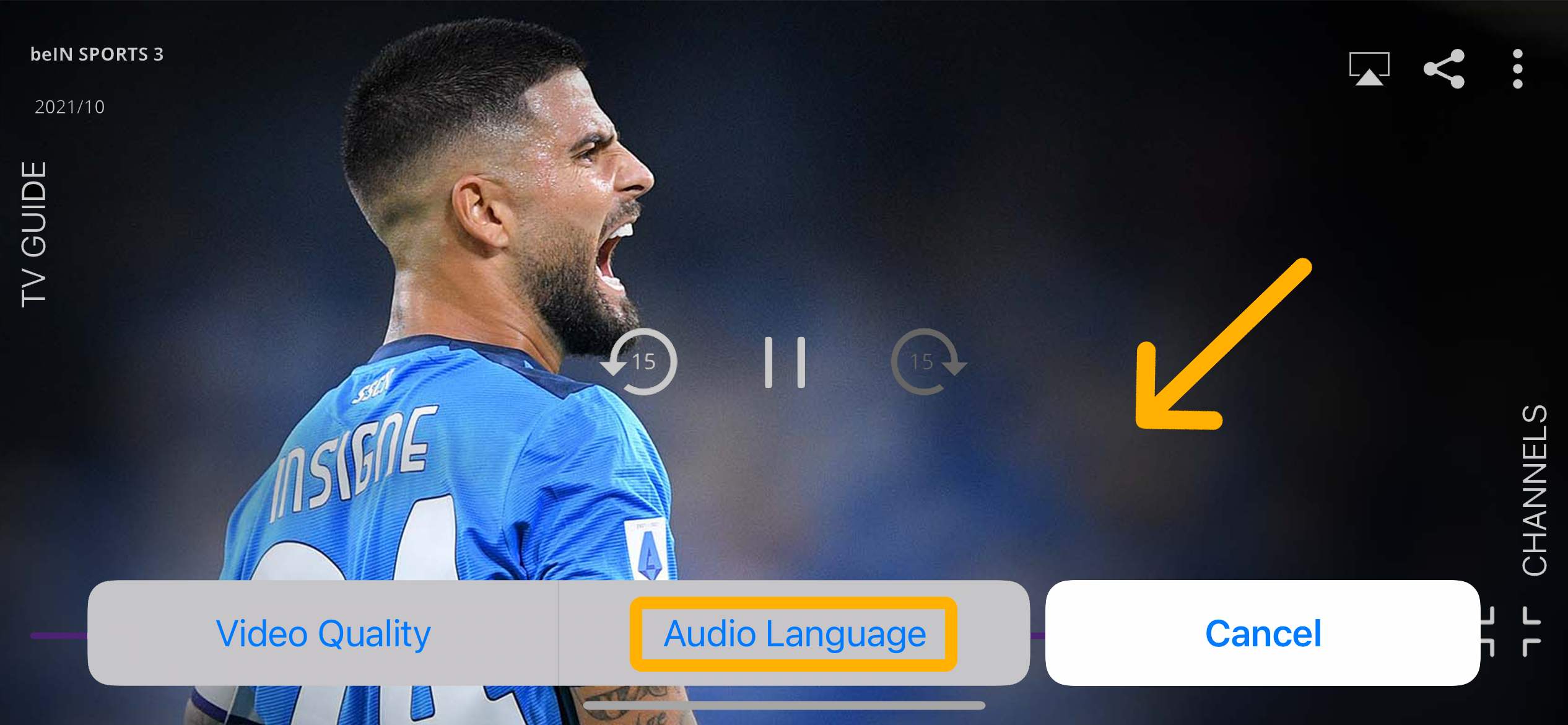 4. Select EN or English language option
The audio track will automatically switch over to English language when the video is resumed.