Multi-view is a feature that provides you with more control over your viewing experience. It enables you to view multiple games simultaneously so you never have to flick between channels and risk missing key moments in the game. To access this feature you must be a beIN SPORTS CONNECT subscriber with an active subscription and have access to a compatible desktop computer and browser.
To use this feature please follow the steps below:
1. Open and login to your beIN SPORTS CONNECT account on either Google Chrome or Safari internet browser. NOTE this feature is only available on desktop devices.
2. Start viewing a match in CONNECT by clicking on a live channel or video. Once the player opens hover over the bottom right corner of the player and click on the multi-view icon.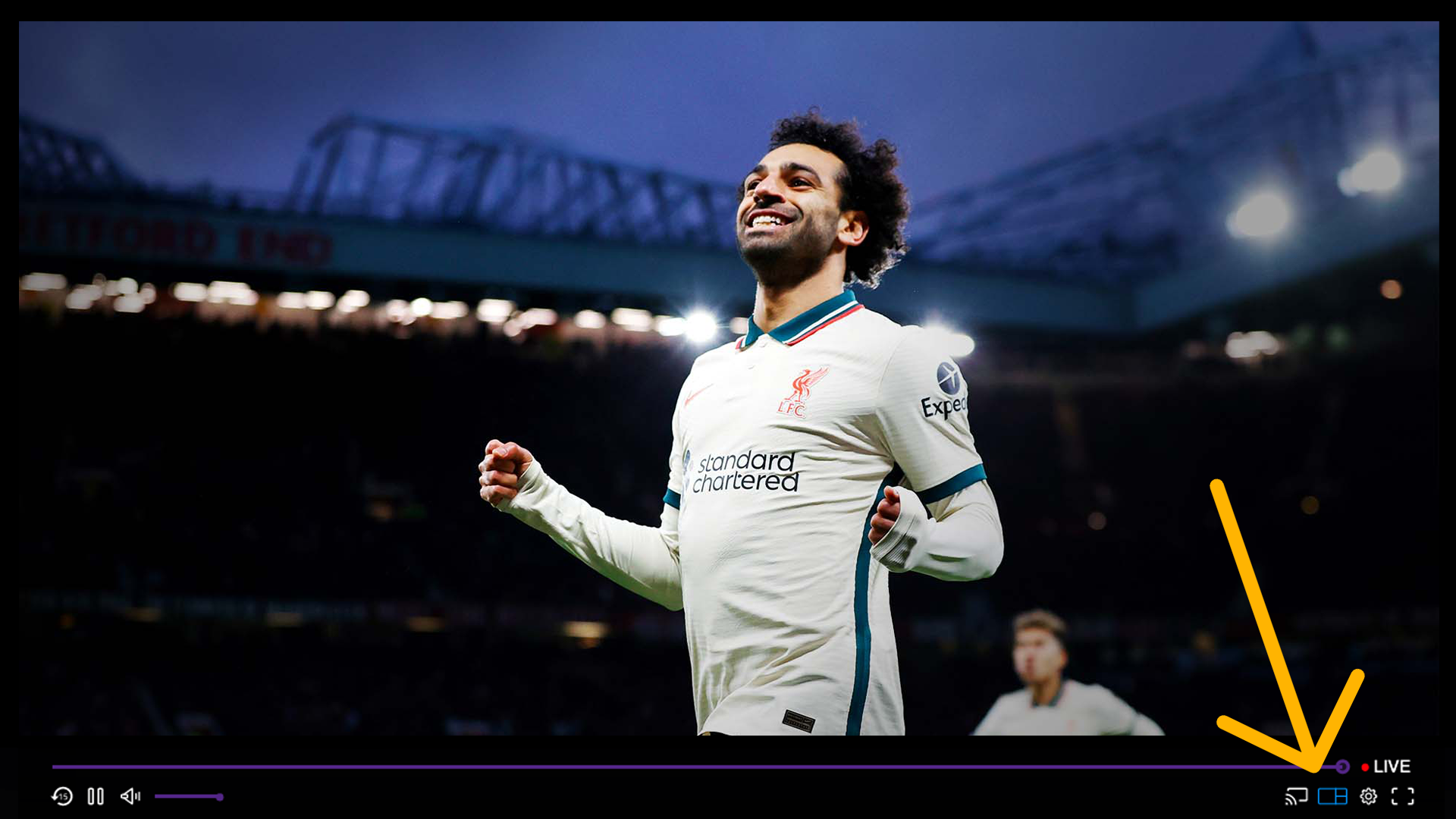 3. Once you have selected multi view you will be provided with screen layout/viewing options. Please select your preferred option by clicking on an appropriate icon.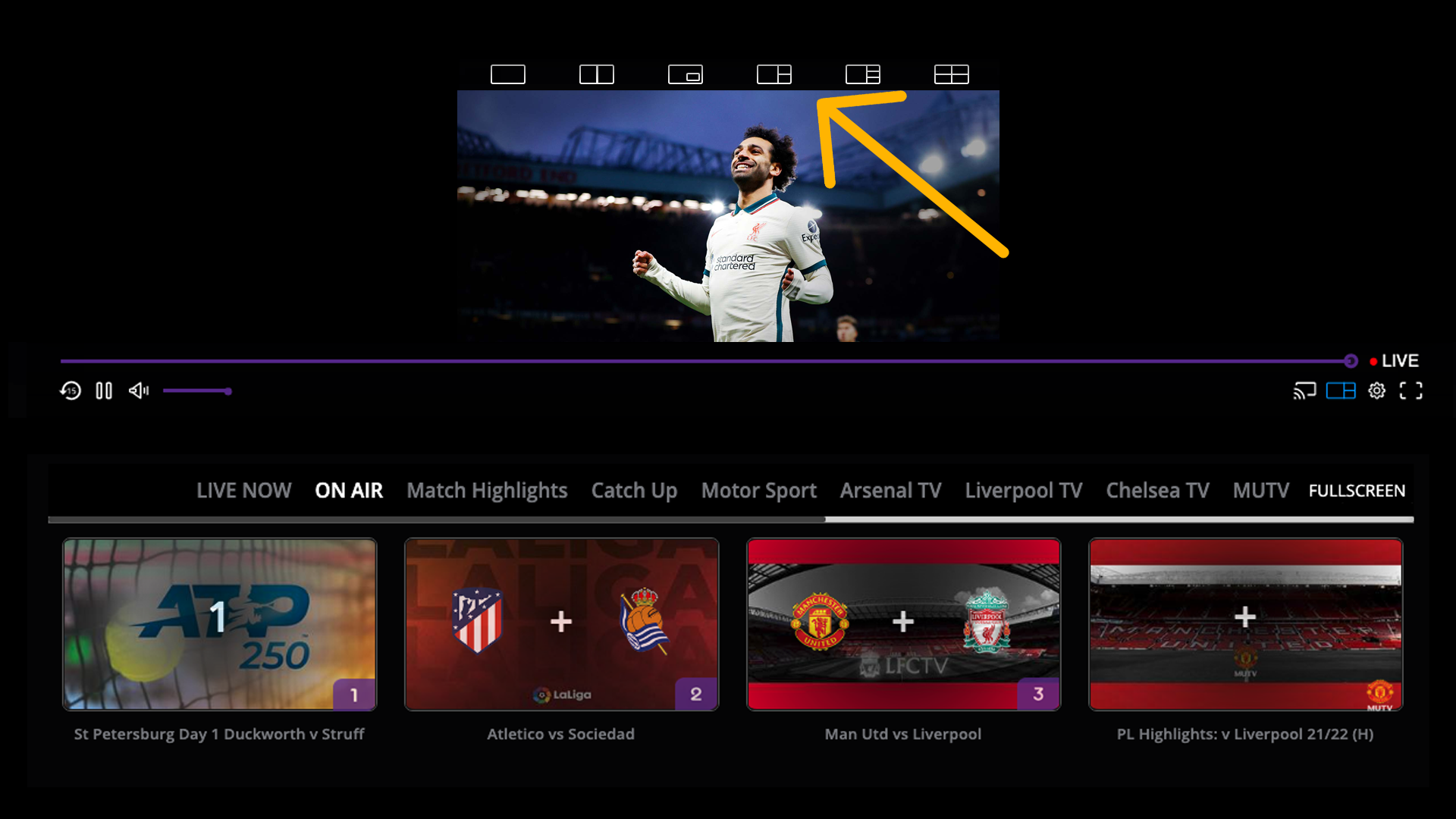 4. After selecting your preferred viewing option you will need to allocate a game to each screen module. To do this select a screen (1 or 2).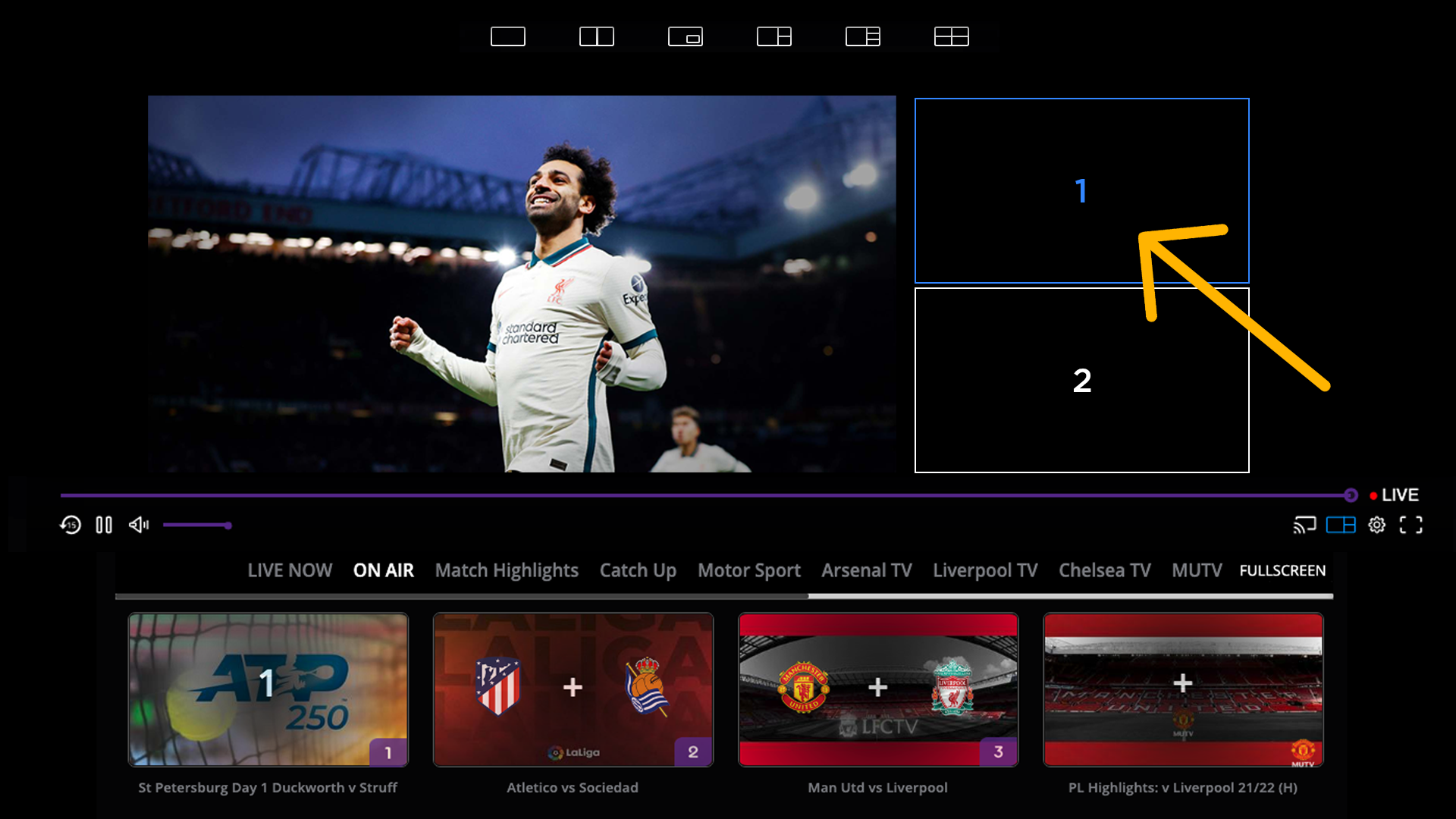 5. Now you will need to allocate a game/media to the selected screen. To do this select a content option found along the bottom menu.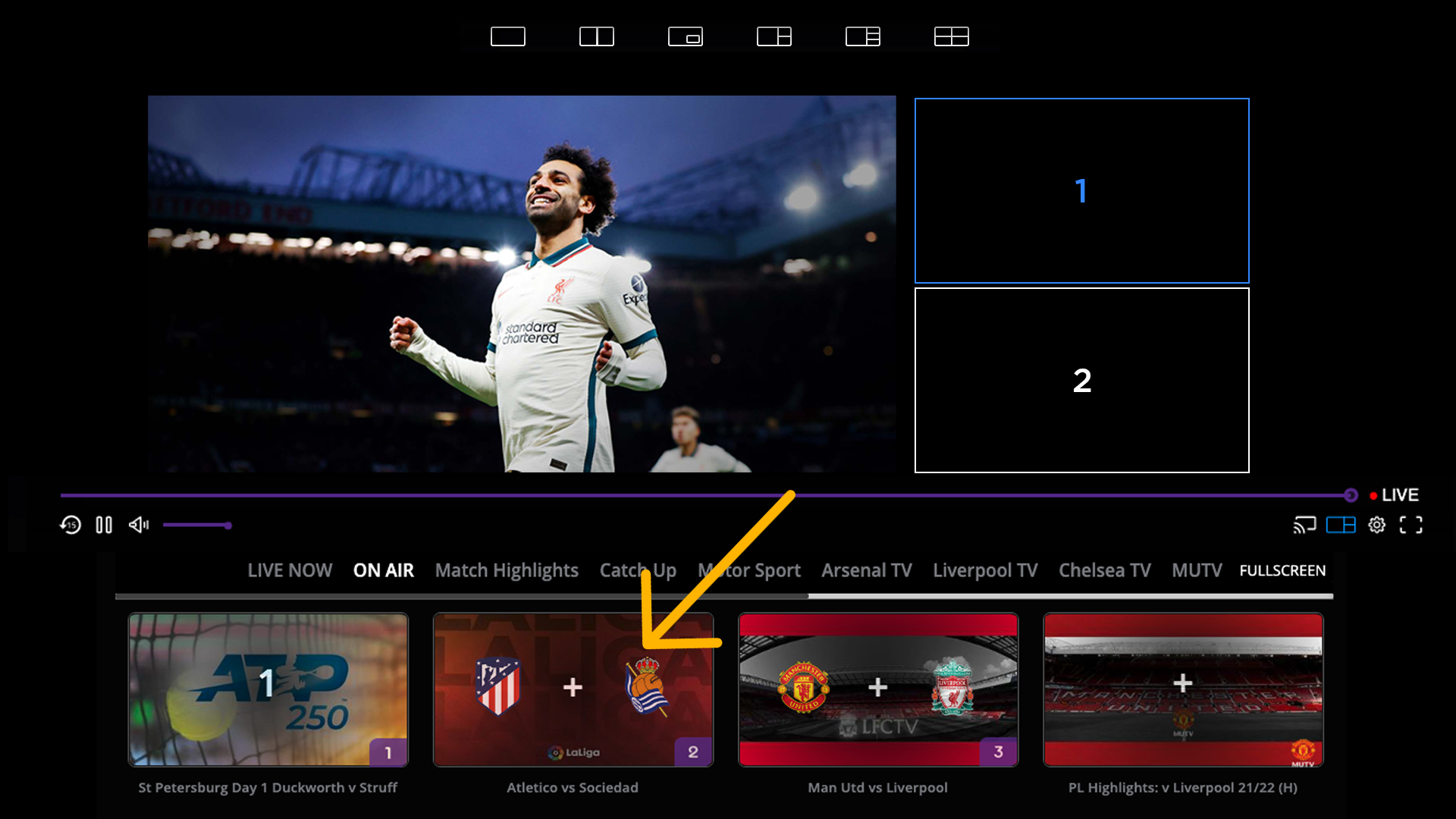 6. The video will now play in the allocated screen. Repeat steps 4 and 5 to allocate content to additional screens.
7. Once you have allocated content to each screen successfully you can switch between audio by simply selecting one of the active screens.